We know about jihadists dedication to violence, but thats not the whole story, says expert Thomas Hegghammer. Theres a concealed culture of verse, music and storytelling that sustains their ideology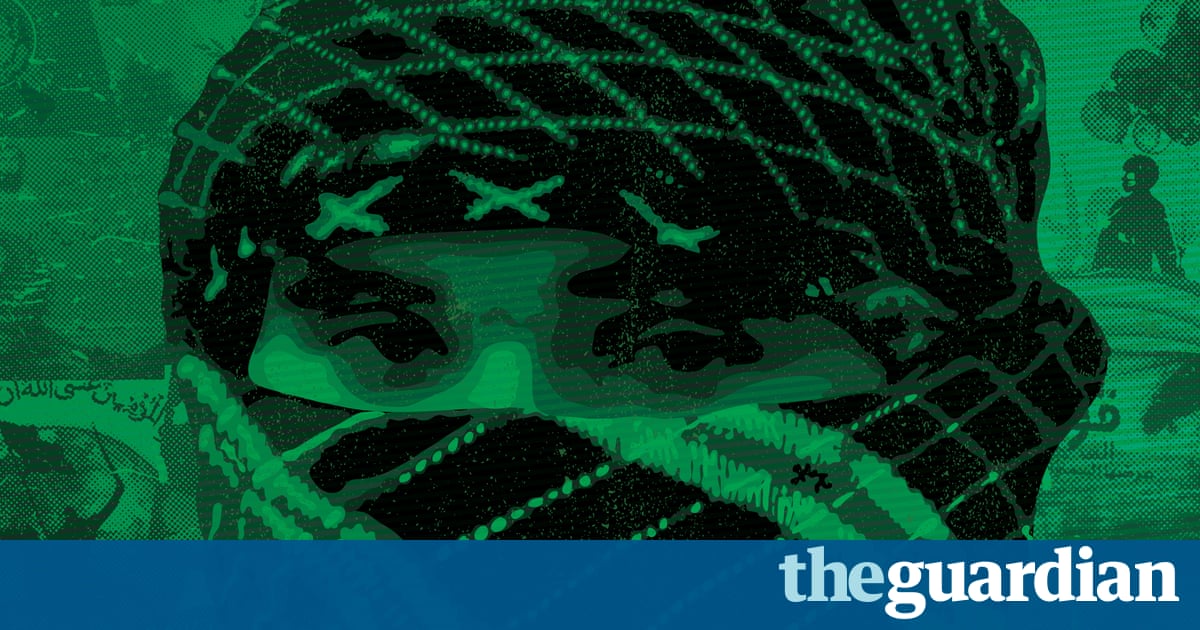 When Jihadi John, the Islamist terrorist who gloried in beheading captives, was uncovered as Mohammed Emwazi, a spokesman from Cagerecalled the west Londoner bringing posh baklava to the advocacy groups offices. He described the knife-wielding murderer and gloating torturer as a beautiful young man extremely kind, gentle and soft-spoken, the most humble young person I knew.
One of the people who inspired Emwazi was Abu Musab al-Zarqawi, renowned for leading the group that beheaded and tortured many western hostages in Iraq, including the British engineer Kenneth Bigley. Zarqawi was known as the Sheikh of the Slaughterers, but he was also referred to as He Who Weeps A Lot, for his habit of exclaiming during prayer.
A baklava-dispensing gentleman and lachrymose devotee who both happen to be sadistic killers? Theres something jarring about these portraits, because with good reason we tend to think of jihadists like Emwazi and al-Zarqawi as murderous automatons, singularly dedicated to the most terrifying violence. But as the Norwegian academic Thomas Hegghammer, an expert on jihadism, argues, thats not the whole story. Even jihadists have their downtime. The question is, what do they do in it?
After a decade of analyse the subject, around 2010 Hegghammer came to a realisation. Jihadists did a lot of things apparently at odds with their brutal image: wailing, writing and reciting poetry, sing, recollecting and interpreting dreamings, perfecting their manners and taking an inordinate interest in their appearance.
In the language of behavioural economics, they werent rational actors because they were acting in ways that often ran counter to their stated interests. That may not seem like a profound insight about people whose military USP is a pronounced willingness to blow themselves up. Still, Hegghammer thought it was one worth exploring and, given the ongoing depict of jihadism, its perhaps one that the authorities should also consider.
Jihadism, in the sense that Hegghammer is concerned with, is a relatively new phenomenon. He dates it to the Afghan war against the USSR in the 1980 s. Since then it has taken many forms in places as diverse as Chechnya, Bosnia, Nigeria and Somalia.
Most recently hundreds of young men, and some young lady too, have gone to Syria from the UK, and thousands from across Europe as a whole. With the two attacks in London and Manchester, and the vicious battles to retake the cities of Mosul and Raqqa from Isis in Iraq and Syria, the bloody reality of global jihad has been a prominent news story for some time. Yet we know little of jihadists lives beyond their obsession with death.
What Hegghammer came to see in seeming closer at the background activities that gained little attention was a pattern of behaviour that amounted to a distinct and living culture. The outcome is a book Hegghammer has edited entitled Jihadi Culture: The Art and Social Practices of Militant Islamists .
I meet Hegghammer at a pub on the banks of the river Cherwell , not far from the place where the city of Oxford surrendered to Oliver Cromwell, that English religion Puritan who, like the jihadists, believed God guided his military campaigns.
Hegghammer is senior research fellow at the Norwegian Defence Research Establishment in Oslo. In 2001, having left Oxford with degrees in Middle East Studies, he got a summer internship at the creation working on a tiny unit that was then known as the Bin Laden network. A couple of months later 9/11 happened and he became altogether assimilated in a phenomenon that, he says, has been a passion ever since.
A youthful-looking 40 -year-old, Hegghammer is softly spoken and carefully reflective. I ask him if he was worried that his book might be misconceived as an apology for, or even glorification of, jihadism.
To be perfectly honest it didnt occur to me in the beginning, perhaps because I and the people I work with take it for granted that theres no need to normatively condemn jihadism in every sentence. However, after he published an op-ed piece in the New York Times , the comments section exploded with outrage. So I think some people see it as a little controversial, he acknowledges, but once I can explain what its about, people understand.
Read more: www.theguardian.com