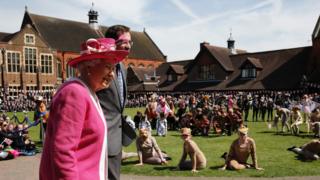 This weekend, the Queen's role as patron for hundreds of charities and organisations is being celebrated with the Patron's Lunch, the finale of her official 90 th birthday celebrations.
What does it mean to be patron, what are the bodies for which she has an honorary role and what does she do for them?
There are currently more than 600 bodies which can boast of having the Queen as their royal patron – and she has been patron of 433 of those since 1952, the year of her accession to the throne, having inherited the patronage from her parent.
The idea of such patronages has been around since at least the 18 th century, with the first recorded being King George II's involvement with the Society of Antiquaries, which still exists and now has the Duke of Gloucester as patron.
'Public value'
The list of names shows the diverse interests the Queen represents, and include schools, universities, professional organizations, hospitals, social clubs, environmental bodies, athletics associations, armed services, arts organisations, agricultural societies and children's charities.
Most are UK based and many take the suffix of "royal" to mark their association with the monarch – the Royal British Legion, the Royal Horticultural Society and the Royal Shakespeare Company, for example.
Then there are other charities, like Cancer Research UK, as well as bodies long associated with such Queen like Girlguiding and the Scout Association.
The monarch's personal interests are also reflected, with the inclusion of horseracing bodies The Jockey Club and the National Horseracing Museum.
The Sandringham Women's Institute, which satisfies on the Queen's Sandringham Estate and boasts her as a member, also has a royal patronage.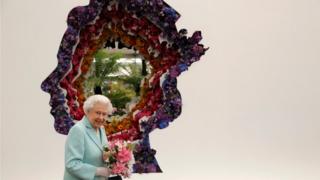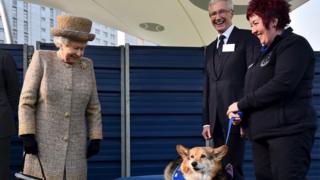 But then there are perhaps less well-known organisations which have the Queen as patron.
They include the Piobaireachd Society( which encourages such studies and playing of the classical music of the bagpipe ), the Highland Cattle Society, the Linnean Society of London( which promotes its further consideration of natural history ), the Royal Tennis Court at Hampton Court Palace and the National Brass Band Championships of Great Britain.
The Queen has also inherited patronages from the Queen Mother and Princess Margaret.
And in some cases, the line of royal patronage dates back to the 19 th century – Queen Victoria originally became patron of the Mothers' Union in 1898.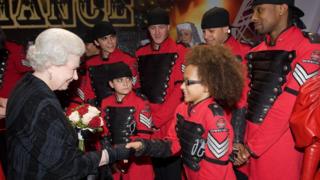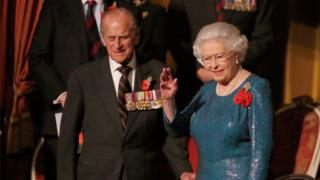 So how are they chosen?
Buckingham Palace said patronages "generally reflect the rights and interests of the member of the Royal Family involved", adding that "occasionally, a is part of the Royal Family will hear about a cause whilst on a visit, or via one of their other charities, and will decide to support it".
Bodies can apply for the Queen to be patron, with her private secretary pas on any such requests they believe may be of interest, and research is usually then carried out before a decision is made.
---
What is the Patron's Lunch?

A street party celebrating the Queen's patronage of organisations in the UK and around the Commonwealth is taking place on 12 June There will be some 10,000 guests at the event on The Mall, with tickets having expense 150 each The Queen and Duke of Edinburgh, along with other members of the Royal Family including the Duke and Duchess of Cambridge and Prince Harry, will attend The event has been organised by Sports and Entertainment Ltd, of which the Queen's grandson Peter Phillips is a director He said any surplus money would go into the newly-created Patron's Fund, to be used to support projects run by the Queen's charities Charities were allowed to raise money with 40% of their ticket apportioning Some tickets were available to buy via a public vote with others allocated to the charities and organisations which have the Queen as patron Image caption The Queen was linked to the Mothers' Union – which first had Queen Victoria as its royal patron – even before her accession to the throne. Here she is meeting members of the union at Central Hall, Westminster, in 1949 when she was Princess Elizabeth Image caption As patron of the FA, the Queen presented the World Cup to England captain Bobby Moore in 1966 Image caption The Queen – here opening Baden-Powell House in 1961 – has been patron of the Scout Association since 1952 Image caption The Queen reviews Queen's Scouts at Windsor Castle in 2002, accompanied by Chief Scout George Purdy