Sally Hawkins superstars as a cleaner smitten with a scaly underwater beast in this cold war-era beast feature that melds ravishing romance with B-movie thrills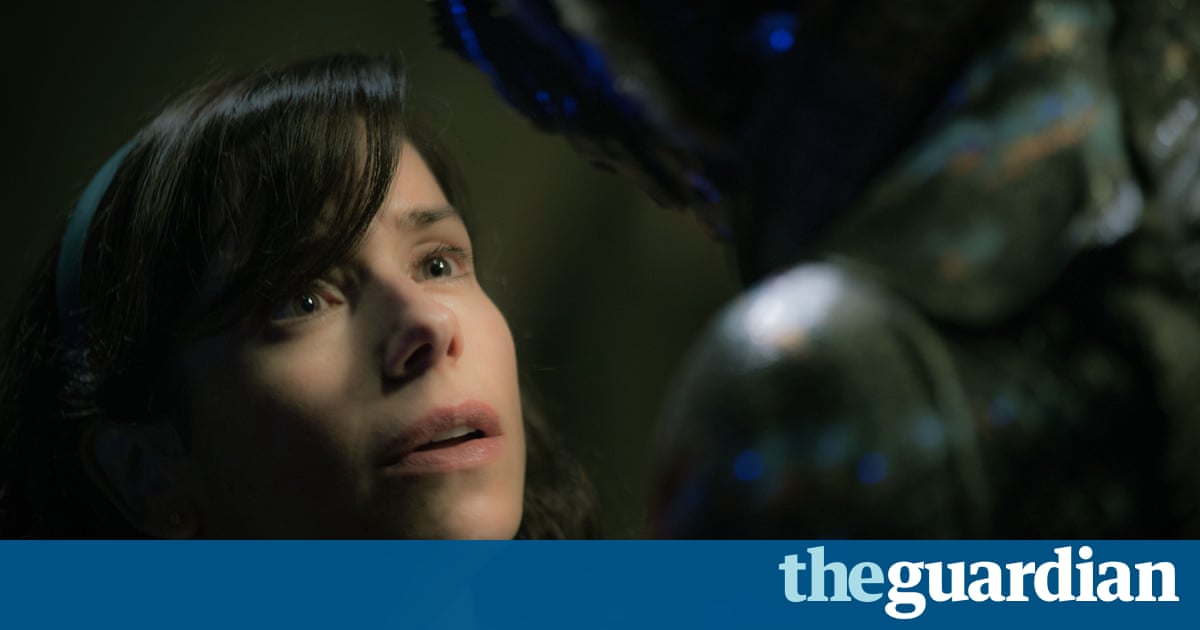 Guillermo del Toro's new cinema is a ravishing 60 s-set romance, sweet, sad and sexy. It's about two lonely hearts who like to meet up during lunch breaking at work, passing food backward and forward and listening to records on a portable turntable. Together, they overcome their impedimentums and start merrily bounding over all the impediments in their route- such as the facts of the case that lovelorn Elisa is mute, unable to speak since she was a child. Or that her boyfriend has fins and gills and lives underwater, like the Animal from the Black Lagoon. The course of true love was never meant to run smooth.
I confess that I've been agnostic about Del Toro in the past- filing the Mexican film-maker away as an ideas man; a director who shoots for the moon only to autumn slightly short. But I really liked The Shape of Water, which plays in rivalry here at Venice. It feels less of a fevered artistic workout than his other recent run; more seamless and successful in the way it orders its material. Yes, Del Toro's latest flight of fancy sets out to liberally pastiche the postwar monster movie, doffing its cap to the incident at Roswell and all manner of pertained cold war paranoia. But it's warmer and richer than the cinemas that came before. Beneath that glossy, scaly surface is a beating heart.