The creator of The Simpsons talks to Guardian cartoonist First Dog on the Moon about his art, and tells how an episode 16 years ago indicating Donald Trump in the White House was the most absurd joke he was able to think of and still is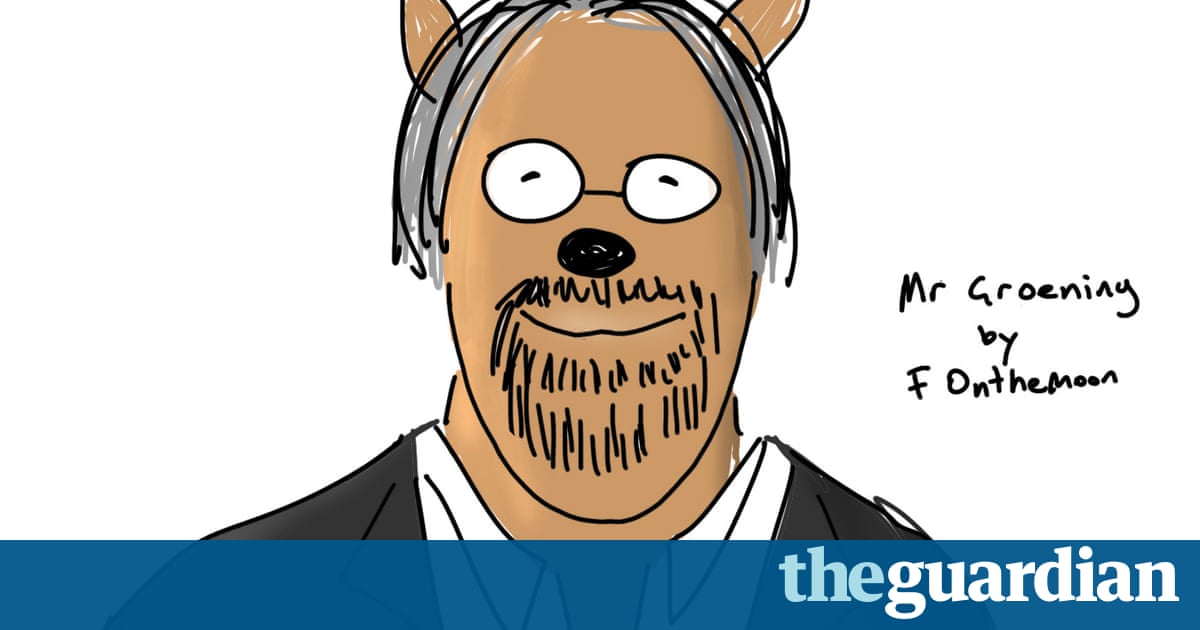 Earlier this year I was invited to be part of Graphic, an event at the Sydney Opera House that describes itself as a festival of visual storytelling. On discovering that Matt Groening, inventor of The Simpsons and the most successful cartoonist in history, would also be in attendance, I said yes straight away.
My acceptance came with a condition: that I would also be invited to the fancy party they would no doubt throw for Matt Groening, because I planned to hide in a corner and tweet about how I was at a party with Matt Groening.
Later, we received an email from the festival people:
Mr Groening has agreed to do an interview for the Guardian, however he has only agreed to this interview if Mr Dog is to be the interviewer and write the piece Matt told me what a huge fan he is of First Dog. Theyll have a great time.
There are two challenges in doing an interview like this. Firstly, as a cartoonist, Im not an interviewer. And secondly, how do I make this interview about Matt Groening when all I want to do is talk to him about how MY NEW BEST FRIEND MATT GROENING IS A BIG Fan OF MY WORK ?!
Lets get that part out of the route first.
First Dog: Obviously I have to ask this, but why did you want to talk to me ?
Matt Groening : I merely checked you out, I love your cartoons You built me want to come out of retirement your stuff is actually inspiring, I like it a lot.