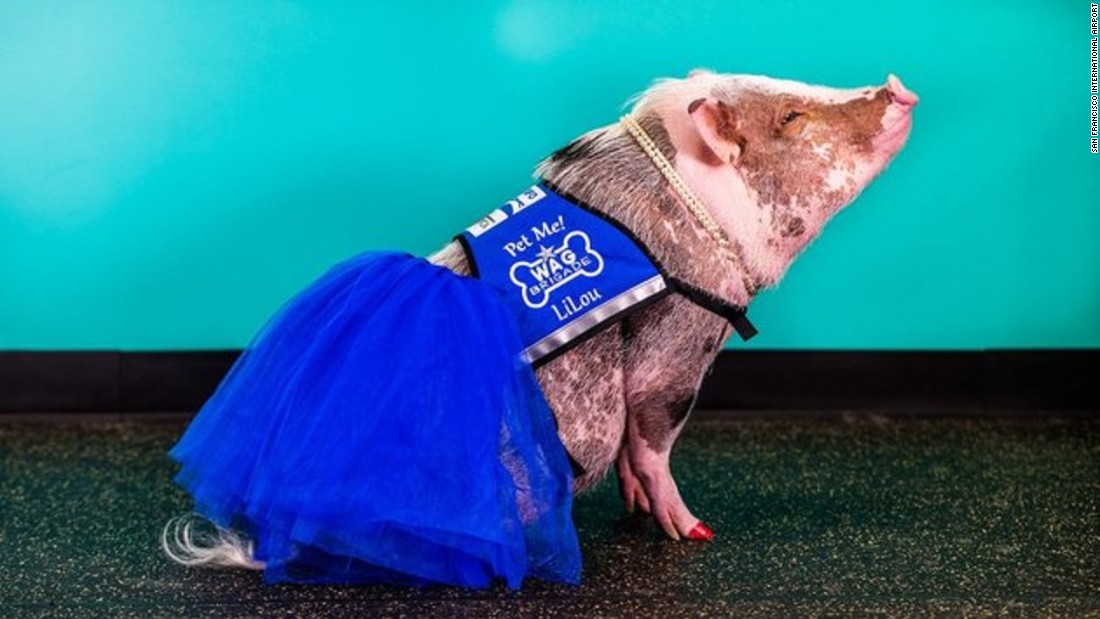 ( CNN) Curiously enough, navigating air travel would feel a lot less like being herded like farm animals if there were actual…farm animals involved.
The San Francisco International Airport has capitalized on this genius idea by introducing the first-ever airport therapy pig. Meet LiLou 😀 TAG 3 TT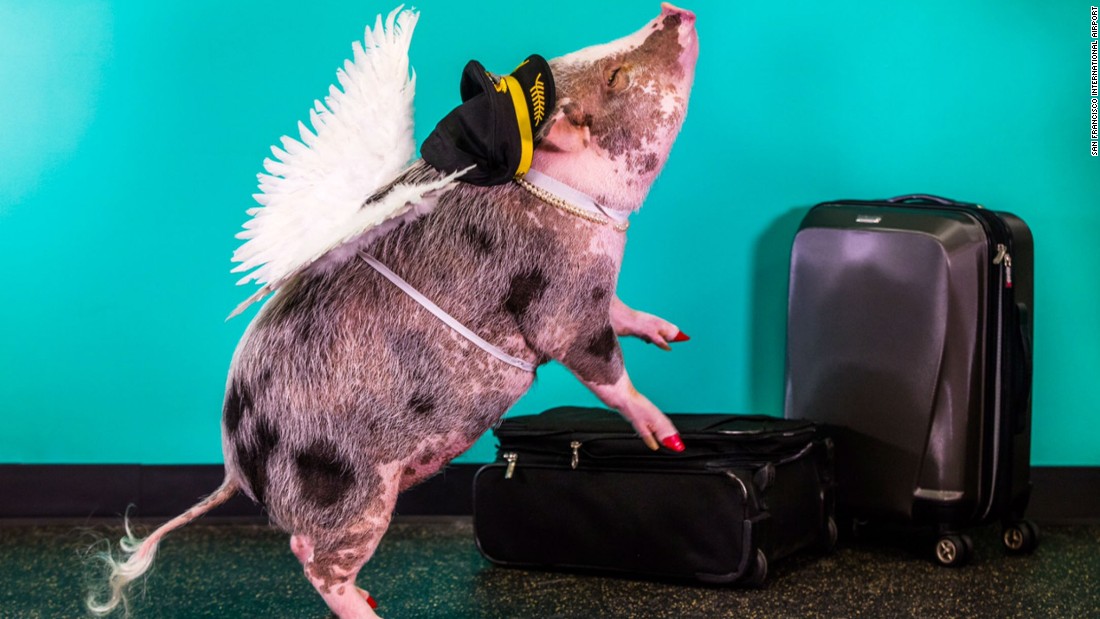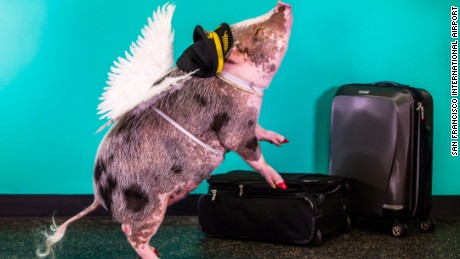 LiLou is a Rubenesque young lady who enjoys dressing up and performing little tricks for her
many admirers
. She is the newest member of SFO's
"Wag Brigade
, " an Animal Assisted Therapy program. The Wag Brigade recruits very good dogs, cats and other tactilely fulfilling animals to roam the airport and comfort stressed-out travelers.