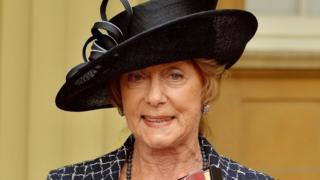 Leading British choreographer Dame Gillian Lynne has died aged 92.
She passed away on Sunday evening at the Princess Grace Hospital in central London, her performer spouse Peter Land said on Twitter.
Dame Gillian began her career as a ballet dancer but achieved her greatest success in the theatre world, devising the dances for Lord Lloyd-Webber's Cats and Phantom of the Opera.
She worked on more than 60 shows in the West End and Broadway,
Lord Lloyd Webber, paid tribute to Dame Gillian on Twitter, writing: "Farewell dearest Gillie, three generations of the British musical owe so much to you."
Last month Dame Gillian attended a renaming ceremony hosted by Lord Lloyd-Webber and producer Cameron Mackintosh, as the original London home of Cats was renamed in her honour .
The New London Theatre , now known as the Gillian Lynne Theatre, has become the first West End venue named after a non-royal woman.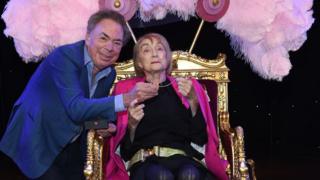 Dame Gillian, who was born in Bromley, south-east London, started her career at the age of 16 performing classical roles with the Sadler's Wells Ballet, moving on to stage musicals and television services and facilities in the 1950 s.
She went on to worked as a choreographer for the Northern Ballet and the Bolshoi.
In 1981 Dame Gillian took on Cats which operated for nearly 9,000 performances in London, and five years later Phantom, a major international success and ensure by many as her greatest accomplishment as a choreographer.