Cecils death could spark a global rethink on how to protect lions aiming Africas dependence on hunting revenues to sustain wildlife habitats and crucial preservation projects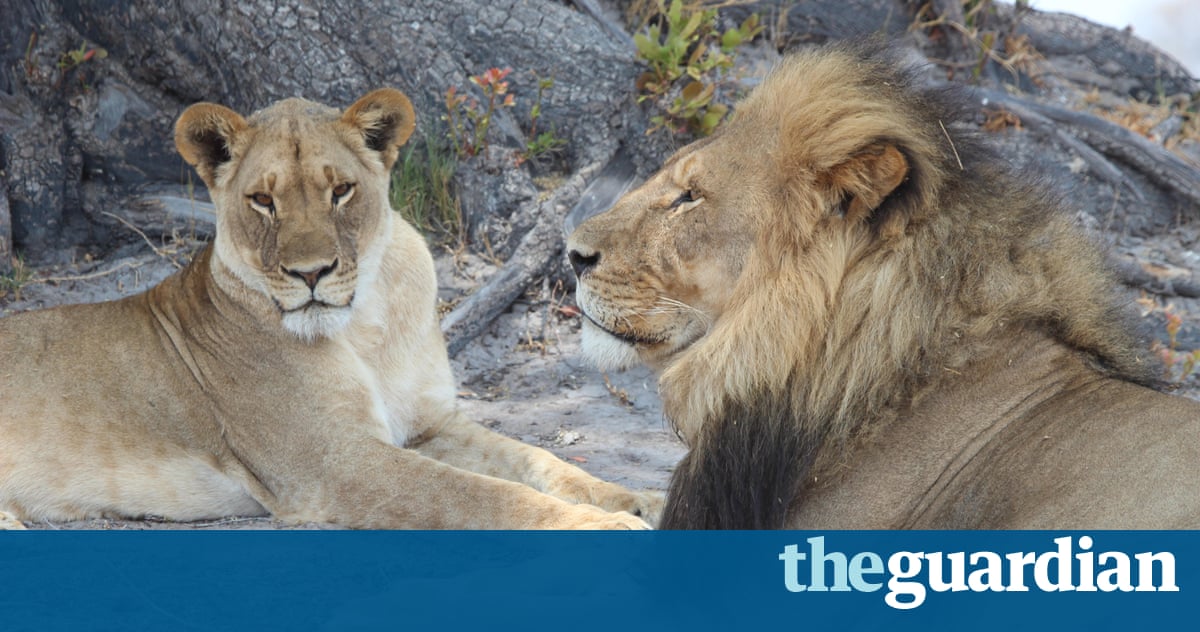 The tiny lion cub ricochet down the dusty way alive with curiosity about their new world from their inquisitive faces to the tips-off of their tails. This new life is a emblem of the surprising good that has stemmed from the tragic death of their grandpa, Cecil.
Cecil, killed by US dentist Walter Palmer one year ago, has 13 surviving sons and daughters and 15 known grandcubs so far. They, like Cecil before he died, have survived brushes with death.
But the researchers who have closely observed Cecil and his kin for the last 17 years are hoping for an even greater legacy than Cecils offspring: a global rethink of how to protect lions in the 21 st century, following the loss of 90% of the big cat in the previous 100 years.