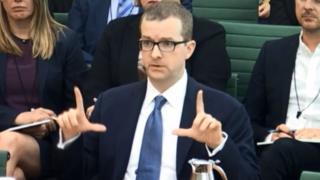 MPs have accused Facebook of "bullying" the Guardian newspaper when it informed the company about a major data breach.
Chief technology officer Mike Schroepfer was asked why Facebook had threatened to sue the newspaper over its tale about the Cambridge Analytica data scandal.
He was also asked why it did not immediately inform users that their data had been used without consent.
"It was a mistake that we didn't will be informed at the time, " he said.
On the issue of bullying, he said: "I am sorry that journalists think we are preventing them getting the truth out."