The much-anticipated fan convention in San Diego bring with it a host of new footage and info from new movies and returning seasons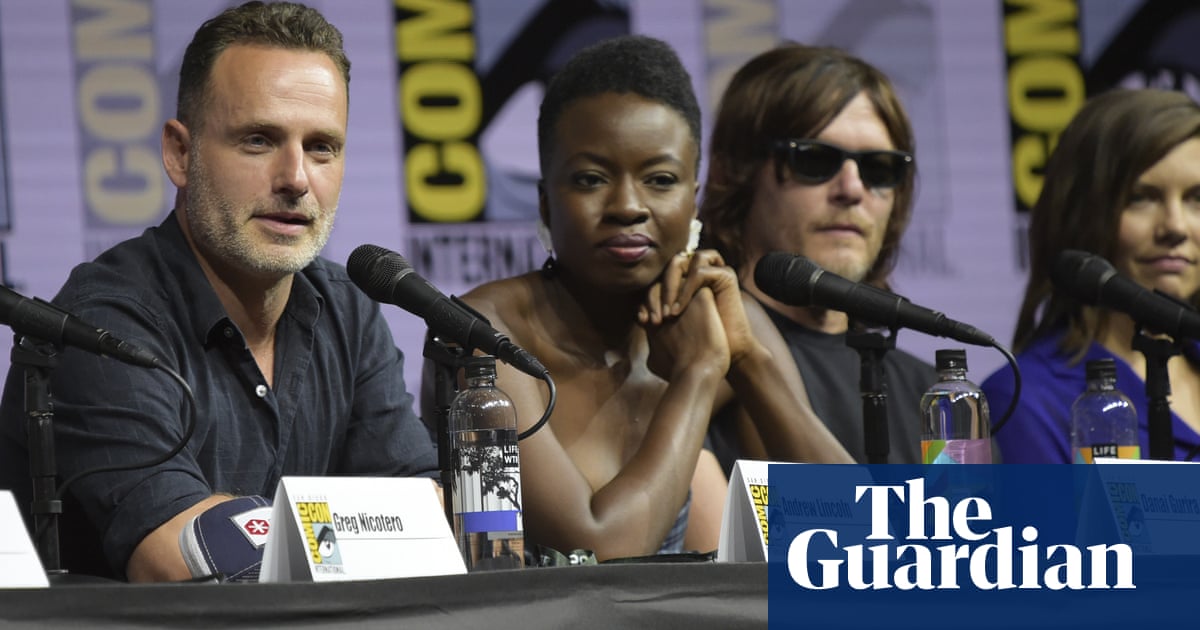 1. Jason Momoa is king "of the worlds oceans"- and of Hall H
The clear highlighting of DC's big Hall H presentation was the unveiling of a full trailer for their upcoming Aquaman solo film. A longtime Comic-Con favorite from his Game of Thrones days, star Jason Momoa got a hero's welcome when he took the stage to promote the comics giant's most CGI-heavy adventure yet. Momoa's Aquaman regulations the underwater kingdom of Atlantis with a certain unease, feeling self-conscious about his heritage as half-human and half-Atlantean, but he'll have to find himself in time to broker a peace between his war hawk half-brother and the surface world. The trailer promised a pre-viz extravaganza of zero-gravity camerawork and seafaring fauna, from steed-sized seahorses to massive claw-clacking crab-monsters. Vibrant, odd and rowdy as its trucker-turned-god protagonist, Aquaman looks like a refreshing change of pace for a DC universe that's been mired in the dour as of late.
2. Shazam will bring some levity to the DC Universe
Speaking of DC moving in new directions: the often po-faced studio perpetrates fully to funny with this resurrection of a second-stringer superhero created as a goofier alternative to Superman. DC's presentation also included a first look at the action tentpole in which Disney Channel grad Asher Angel plays Billy Batson, a 14 -year-old foster kid trying to adjust to his latest home and family. On an ordinary subway ride, he's imbued with the power to transform into a strapping, cape-clad crimefighter( with the chiseled face of former Chuck star Zachary Levi) simply by uttering "Shazam!" The new trailer plays up a lighter tone and treats the premise as something closer to a body-swap comedy a la Freaky Friday, complete with Billy utilizing his grownup good looks to impress the ladies. It's safe to giggle again!
3. Godzilla's got company for King of the Monsters
The final scene of 2014′ s Godzilla reboot heralded the impending arrival of the mega-lizard's kaiju friends, but the public got their first eyeful of the complete cast of characters with the trailer for this hotly anticipated sequel. Roll call: Godzilla's back, as is his winged rival Mothra, while new on the scene are the pterrible pterodactyl Rodan and the three-headed behemoth known as King Ghidorah. Even more animals will be up and about during this cataclysmic conflict for the fate of the planet, as the "Titans" originating from an ancient slumber to purge the world of the human rights poisoning it.( It's hard not to root for the giant airborne reptile torching the US Capitol building .) The puny humen scurry to avoid get crushed underfoot as elemental forces-out eons old draw on the power of Mother Earth's volcanoes, oceans, sky- and, again, there's going to be a three-headed dragon .
4. Doctor Who's first female lead has a new zest for life
It's been a full year since the BBC announced that the 13 th iteration of the time-hopping traveler known as The Doctor would be played by Jodie Whittaker, and with fandom excitement reaching frothy-mouthed levels, the time was right to show off the first footage from next season's episodes. The first female Doctor has a sense of guileless exhilaration about her, eager to explore a great big cosmo with a childlike wonder. The quick clip demonstrates her wielding a newly redesigned sonic screwdriver, whizzing through the space-time continuum, and inviting a fresh trio of companions( Bradley Walsh, Tosin Cole, Mandip Gill) to be her "best friends". Bright primary colors and an altogether bouncier visual sensibility make this a bold step in an unprecedented direction, even for a series that's made its name on whimsy.
5. American Horror Story is hurtling toward end hours
Read more: www.theguardian.com