Four people share stories of animal companions as experts say they take better care of pets than those with housing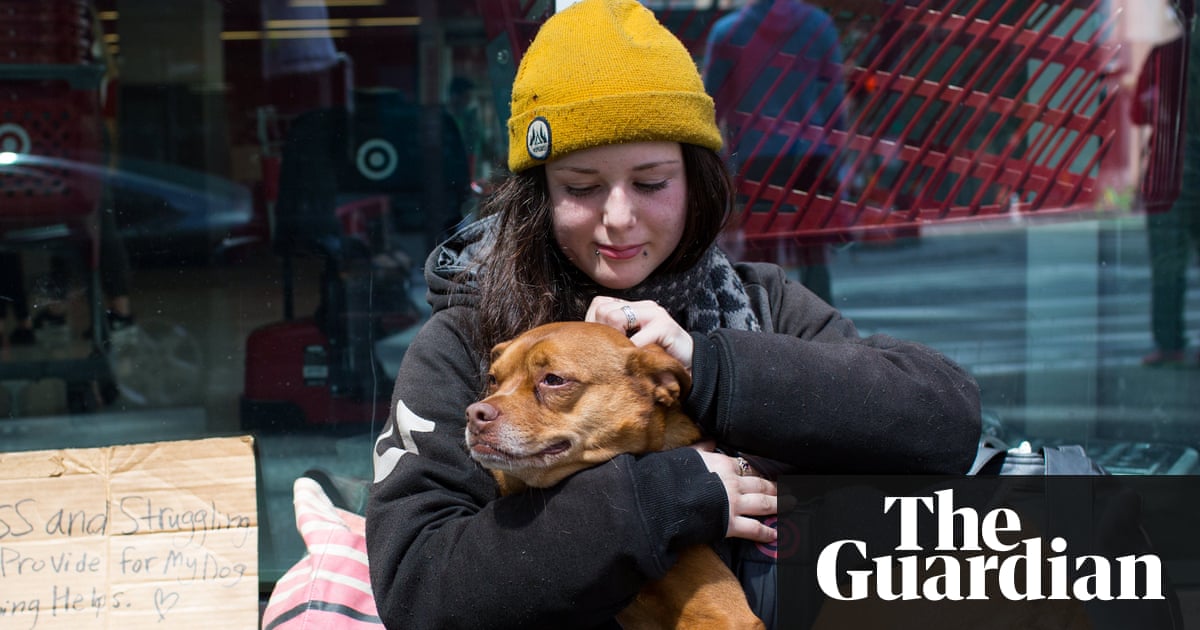 Heather, 22, Seattle
Before we determined Poppy, I didn't feel like I had anything to wake up for. I was going through a rough time in my life and didn't care about myself. I'd been homeless since my mothers told me to leave our family house in June 2016 and was so miserable in my situation. Everywhere I go people shun me and tell me to leave.
Then, last March, I was walking around downtown Seattle with my boyfriend when we find a group of guys with two puppies. They were yelling at one of them and she was shivering and plainly frightened. I went into a store and when I came out my boyfriend had the dog. I was confounded. He said to me:" I made a life selection without you; we're maintaining the dog ." He'd paid the guys$ 5 for her.
It was an eye-opening moment for me to look at her properly. She raised her head with a appear that said:" Please don't hurt me ." She had protruding ribs, fleas, missing patches of fur and couldn't walk properly. I wrap her in my jacket like a little baby and promised I'd never let anybody hurt her again. And that's my promise to her for the rest of her life. We named her Poppy after a poppy seed muffin she was trying to eat off the sidewalk.