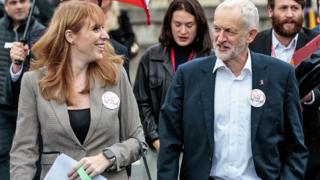 The Labour Party has shifted to a more hard-line policy on schools, saying it would scrap the current academy system.
But dozens of its own MPs are part of a group opening academies and planning to become one of England's biggest academy providers.
There are 37 "Labour and Co-operative" MPs – but when it comes to schools policy, the Labour and Co-operative parts of their title seem to be pulling in completely different directions.
The Co-op, part of the fiber of the Labour movement and a sponsor of MPs, is itself the sponsor of its own multi-academy trust – running academies.
But Angela Rayner, Labour's shadow education secretary, has a policy to stop the creation of any academies.
"We'll start by immediately ending the Tories' academy and free schools programmes. They neither improve standards nor empower personnel or parents, " she told the party conference.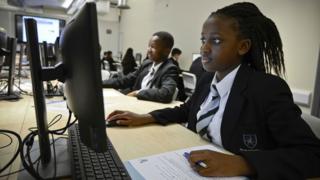 The Co-op trust currently runs 13 schools, focused on improving standards in the north of England.
And it wants to push ahead to take over 40 academies, which would make it among the biggest academy trusts in the country.
But this ambition would have to be trenched under Labour's policy.
Improving schools
The Co-op trust has been commended for turning round underachieving schools, such as tackling truancy at its Co-op Academy Manchester.
And as the Co-op is using its resources to support Labour MPs and also to back its academy expansion, which Labour now wants to stop – there is, to say the least, some confusion.
Labour's Co-op MPs include 😛 TAGEND darknes education minister Tracy Brabin former Education Minister Stephen Twigg former Education Select Committee chairman Barry Sheerman former shadow education secretary Lucy Powell Meg Hillier, who chairs the Public Accounts Committee Image caption The Co-op Academy Manchester now has one of the best attendance rates in the country What does it mean to be an academy school ? No new free schools or academies, says Rayner How the Co-op tackled a school with terrible truancy Image caption Angela Rayner promised Labour's conference an aim to the academy programme Image caption Academies and trusts would be re-organised under Labour Image caption Labour in office promoted the expansion of academies