Big cats arrive in South Africa, where sanctuary beckons, after having suffered cruel therapy in Colombia and Peru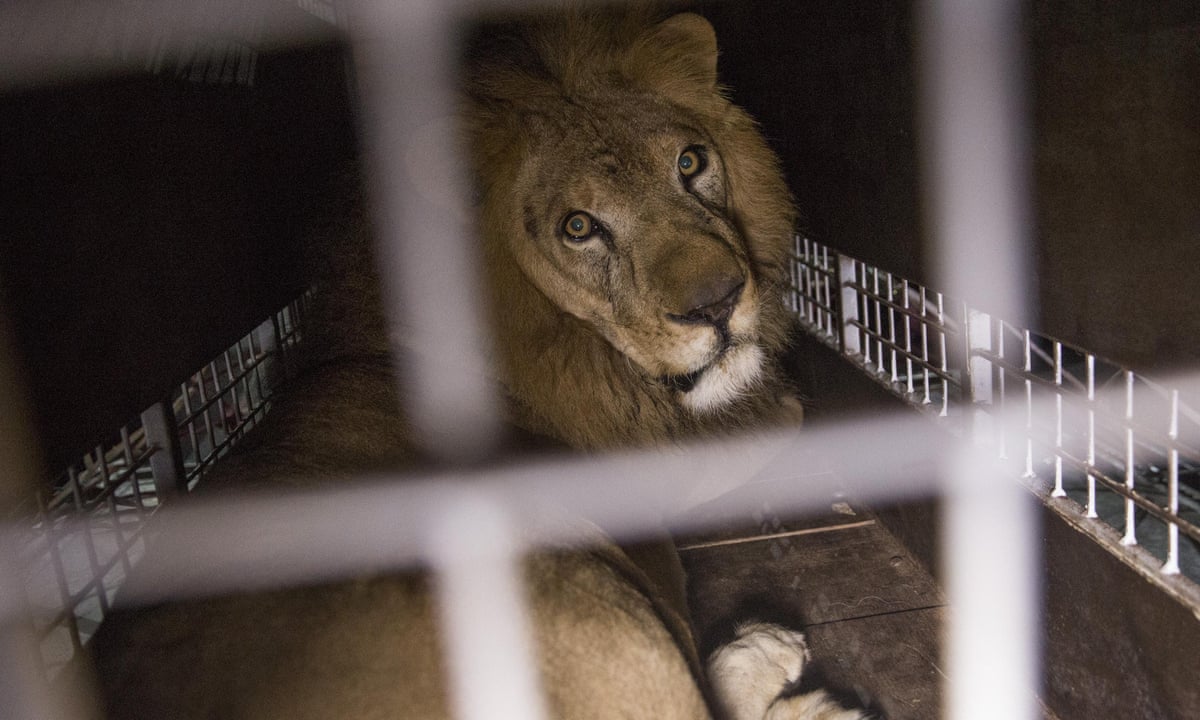 The thunders of lions filled the cargo segment of Johannesburgs main international airport on Saturday evening as 33 lions rescued from South American circuses landed in South Africa.
The animals will now be released into a bush sanctuary for big cats.
It was the largest airlift of lions in history, said Jan Creamer, president of Animal Defenders International, which carried out the operation.
These lion have suffered tremendously, Creamer said as the lions were loaded in crates on to trucks.
They lived in small cages on the backs of trucks for their entire lives. Some of them had their teeth bashed in with steel pipes in circuses in Colombia and Peru. Some of them had their claws removed … it is a wonderful impression to bring them back to their home.
Nine of the lions were surrendered by a circus in Colombia. The remaining 24 were rescued in raids on circuses in Peru by the animal defence group and officials enforcing a crackdown on wildlife trafficking.
The lions will be placed in quarantine in enclosings at the 5,000 -hectare( 12,355 -acre) Emoya big cat sanctuary in Vaalwater in northern South Africa, started three years ago by Savannah Heuser and her mother Minunette.
The 33 lions will be monitored by a veterinarian for their first weeks in Africa. They will then be introduced to each other in a 1-hectare bonding enclosure. Many of the lions were never allowed to have direct physical contact with other lions and have never been together without a fence or a enclosure separating them.
Read more: www.theguardian.com