Committee representatives offered to ban independents and Democrat from future primaries in exchange for no disruptions from Never Trump faction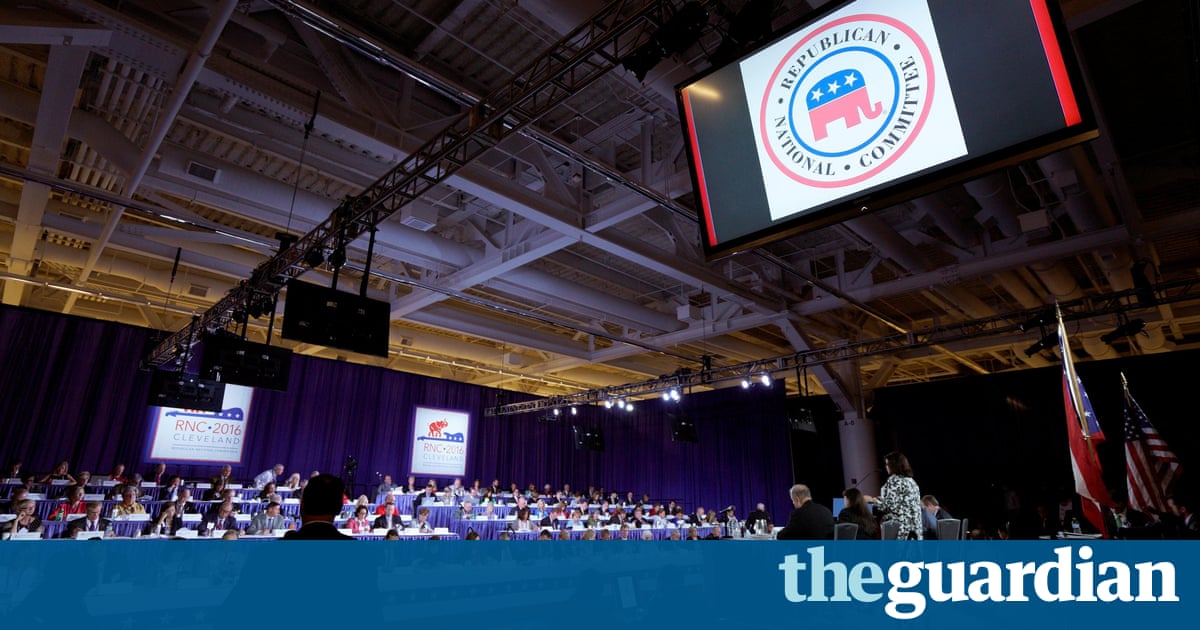 Representatives of the Republican National Committee offered a bargain to conservative grassroots activists to prevent a floor fight over the appointment of Donald Trump on Thursday, the Guardian has learned, but the deal fell through.
The RNC offered to ban independents and Democrats from participating in the first four Republican primaries in the future and to apportion delegate bonuses to states that hold closed primaries with merely registered Republicans participating.
In return, conservative activists would avoid interrupting the Republican regulations committees proceedings and not participate in any attempt to deny the nomination to Trump.
A source familiar with negotiations made clear to the Guardian that the proposal was not make use of RNC chair Reince Priebus, who eventually resisted it.
Trumps opponents had hoped to unbind delegates so that they would not be obligated to cast their votes in accordance with their countries primary election results. Instead, they would be able to vote their conscience and theoretically vote against Trump.
While it is unlikely that advocates of unbinding would have the necessary elections to force a minority report, which would lead to a floor battle or contested vote on the floor on such issues, a deal with social conservatives would almost ensure a peaceful convention.
The deal would have probably improved the role of social conservatives in selecting future nominees and make it more difficult for establishment nominees to become the GOP nominee.
One major issue that contributed to the bargains collapse was the issues raised by changing the form of primaries used in New Hampshire and South Carolina. New Hampshire has long treasured both its role as the first primary election in the country and its tradition of independents being able to freely participate in either partys primary. South Carolina holds the third nominating competition and does not utilize party registration.
The offer was made to a group led by former Virginia attorney general Ken Cuccinelli, a former top aide to Ted Cruz. Cuccinelli previously spearheaded Cruzs delegate operations in preparation for a contested convention. After Cruz fell out, he switched his focus to an effort to empower the party grassroots in future contests and decentralize power from the RNC.
The potential deal came after the RNC rules committee meeting was recessed shortly after is starting Thursday morning because of an alleged printer issue. It turned out that was an excuse to enable negotiations.
Conservative activists declined to speak to reporters about negotiations as they left a convention center conference room on Thursday afternoon.
Sean Spicer, the RNCs chief strategist, told reporters about the negotiations there are a bunch of little cats and dogs on four or five things as the rules committee resumed its proceedings on Thursday afternoon for prolonged debate.
Read more: www.theguardian.com