Conservationists launch legal attempt to stop interior department from reversing a 100 -year-old law that protects migratory birds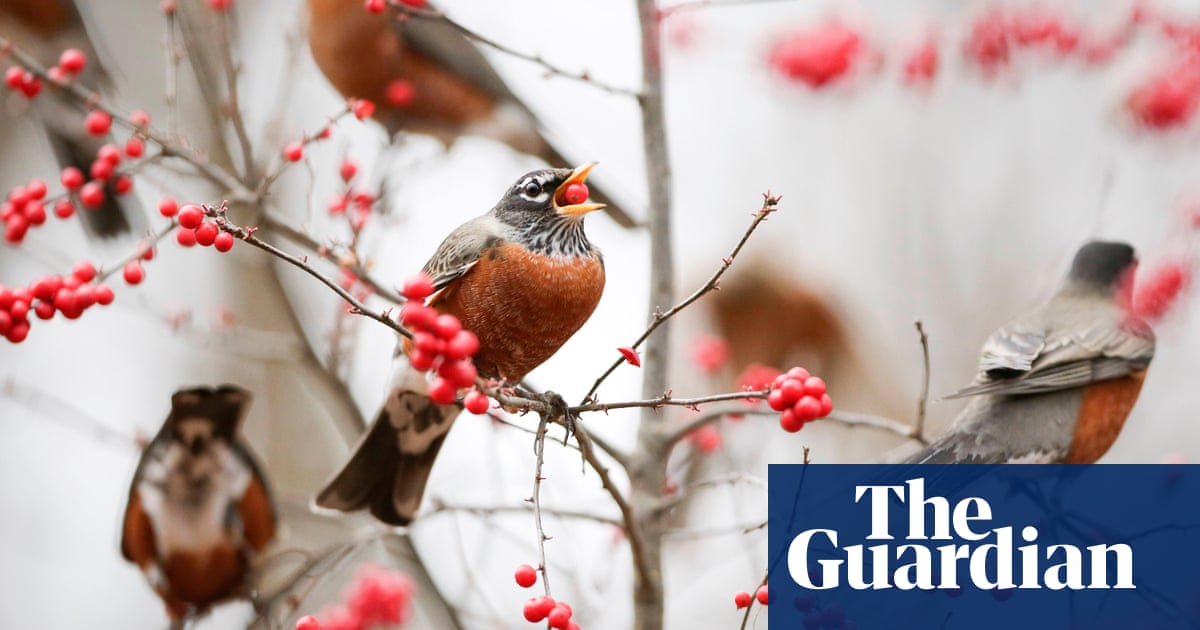 The eagle may be America's mascot, but being a bird today in the United States is tough. Billions die each year in the maws of domestic cats, or after crashing into power lines or skyscraper windows. But on a large scale, climate change is warping the environment of birds that migrate long distances, such as whooping cranes or Arctic terns. And bald eagles, the nation's regal avatar, are being struck down by leading poisoning.
Bird conservationists are now alarmed by a fresh menace- the Trump administration. In a striking new posture on a longstanding law protecting migrating birds, the federal government will essentially let the "incidental" killing two birds via houses, energy production and other developments that act as avian demise traps.
" Sadly, migratory birds have not faced this many hazards in any of our lifetimes ," said David O'Neill, chief conservation officer at the campaign and conservancy group Audubon." The pressures of climate change coupled with the federal government pulling back on protections are threatening the songbirds, the seabirds and the raptors that Americans actually cherish ."
Audubon, along with the lawyers general of eight states, recently launched a legal attempt to halt the Trump administration from reinterpreting the Migratory Bird Treaty Act, a 100 -year-old law that safeguards about 1,000 migrating species, spanning everything from bluebirds and mockingbirds to ducks, owls and eagles. Nearly one in 10 of these species are federally listed as threatened.
Read more: www.theguardian.com